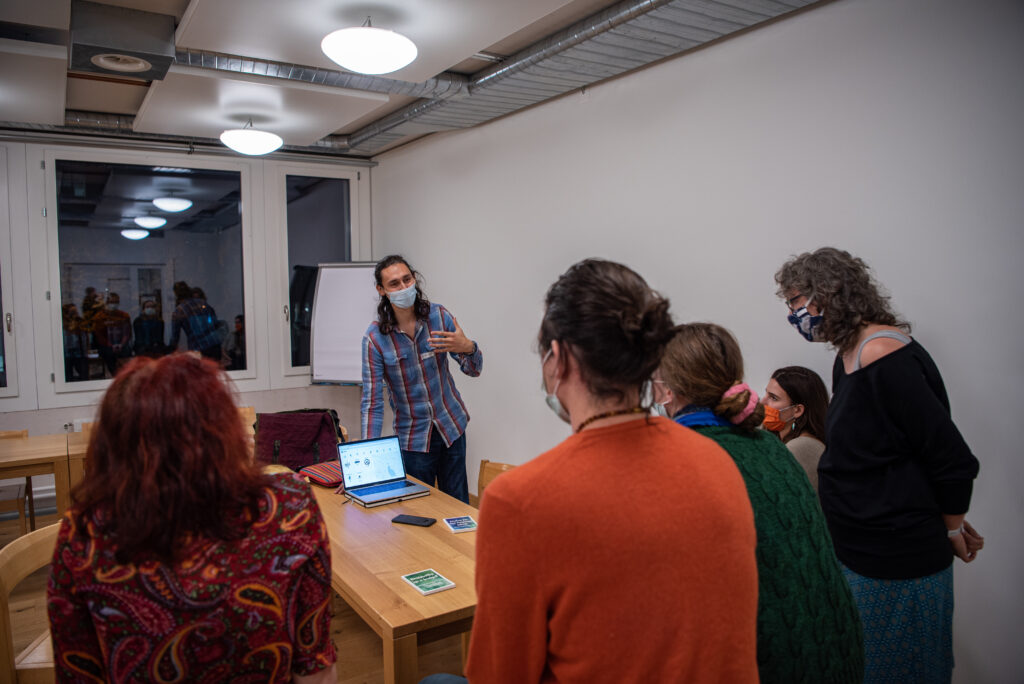 ????1. We are on the doorstep of new fields of action. With the Zurich Bunt event on Sunday, we had the opportunity for the first time to show our technical prototypes (marketplace, online shop & web scraper) to organizations and end customers ???? We received a very positive response because everything went smoothly technically and we did gave a good presentation.
???? 2. The communication group (Ronel, Laura, Raphi & Jojo) has met again after developing the technical prototype and will design a communication strategy next week.
???? 3. Have our working hours changed slightly: Monday (5:00 p.m.), Wednesday (9:30 a.m. & 8:00 p.m.) & Thursday (8:00 p.m.) as well as other telegram groups created. So that this group serves as an update / information group for those interested in Lightwave.
???? 4. Have had a brainstorming session about the next steps (Climathon, creating a concept paper, sales, work processes, etc.).