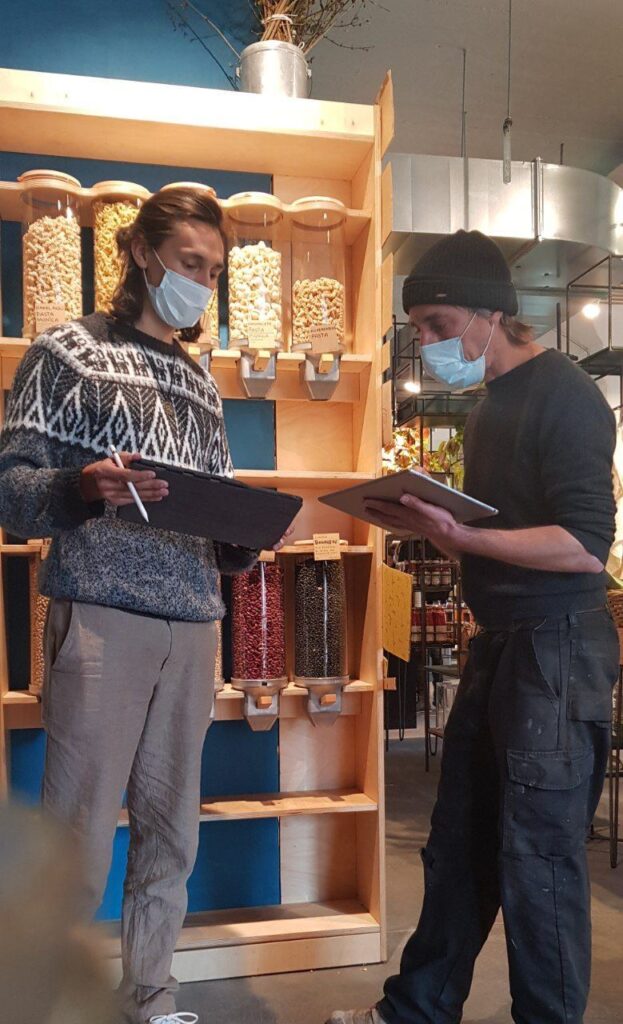 ???? 1. Johannes met Christof at Zollfrei to provide orientation about their data stocks. The list currently consists of 140 product entries. There are around 400 products in the store and all have been marked which still need to be added to the list. Johannes will do that next time into the Excel List and Raphi will take product pictures.
???? 2. Tibor programmed the new design of the product page.
????3. We updated the landing page of our website. Now we are working on the different pages.
???? 4. Fabi and Johannes had a good conversation about how we can network the various initiatives (Koopernikus, Urban Equipe, Stadtentwicklung Zürich, Seeds) and create a working group around the DAO Marketplace
???? 5. After talking to Christof that he would be interested to participate financially on the city DAO Marketplace we realized how important the question is, what the legal framework is and how a technical implementation with SEEDS could look like